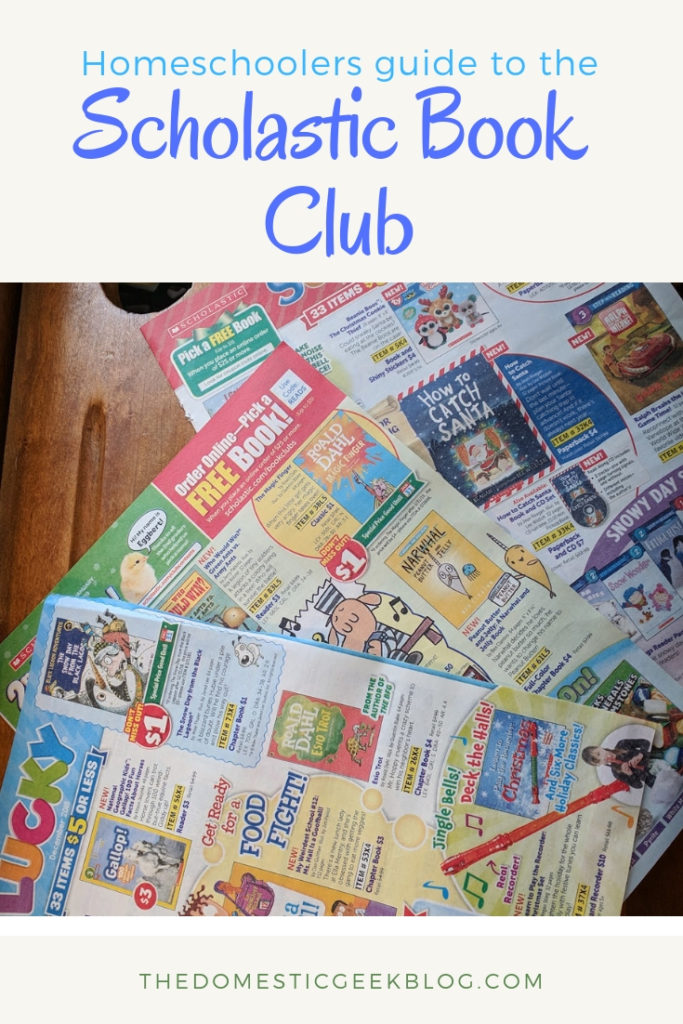 Recently we joined the Scholastic Book Club, I'm not affiliated with the Scholastic Book Club, I just love the nostalgia it brings and it definitely takes me right back to the elementary classroom in the 90's. I think that might be where I became a frugal shopper. I can almost hear 8 year old me saying, "Look at all these books for under $3, if I get a few of those books I'll probably also be able to convince my mom to buy me those ridiculous erasers on page 4." You guys, they still have ridiculous erasers too. I'd like to think I'm the cool mom, and as long as Aliceana picks some books that interest her she can definitely get something fun with her order.
So what's the difference when you sign up for Scholastic Book Club as a homeschooler?
The difference is you're not a parent, you're the classroom. So now you have access to teacher deals, teaching resources are available to purchase, and you get some extra perks like a point reward system. The last few months I've also received $10 to spend with every $25 purchase, so I've been able to get $35 of books shipped for only $25. Teacher perks are real, and they rock.
The Scholastic Book Club has some great book packs
For the holidays we bought two packs of books one for Thanksgiving, and one for Christmas. It was nice adding some holiday books to our collection. Some of the books were definitely read multiple times, because Aliceana was so psyched about Christmas.
The Scholastic Book Club has a big variety of books for all interests.
On Aliceana's first order she picked out a Minecraft book, a puppy book, and a book about the Nativity story, which she was super excited about because it's all about what she learned in Sunday school. If you're a secular homeschooler, don't let that book scare you off, they have so much to offer and I didn't see any other religious books in other catalogs.  So you can see they definitely have a wide variety.
We use Scholastic Book Club as a real life lesson about money
I gave Aliceana a budget and made her stick with it. I told her how much money she had to work with and told her to carefully look at all of the books in the catalogs, but to keep in mind which ones she wanted. Once she knew which books she really wanted she deducted their cost from her budget. Pretty impressive math for a 6 year old, and it's shopping and naturally a lot of fun so she didn't even realize it was math. I also made her write down the title of each book and the order number to practice those writing skills. I think one of my favorite ways to teach her is to trick her into learning, it takes some of the stubbornness out of the equation.
Overall, I'm super happy with Scholastic Books and so is Aliceana. We use the books as part of our reading for the Pizza Hut Book It! program, another elementary school nostalgic trip. So we always have a fun little pizza party once a month as a reward for reading. Note if you do join the Scholastic book club as a homeschooler it takes a few weeks to get registered as a human reviews all applications.