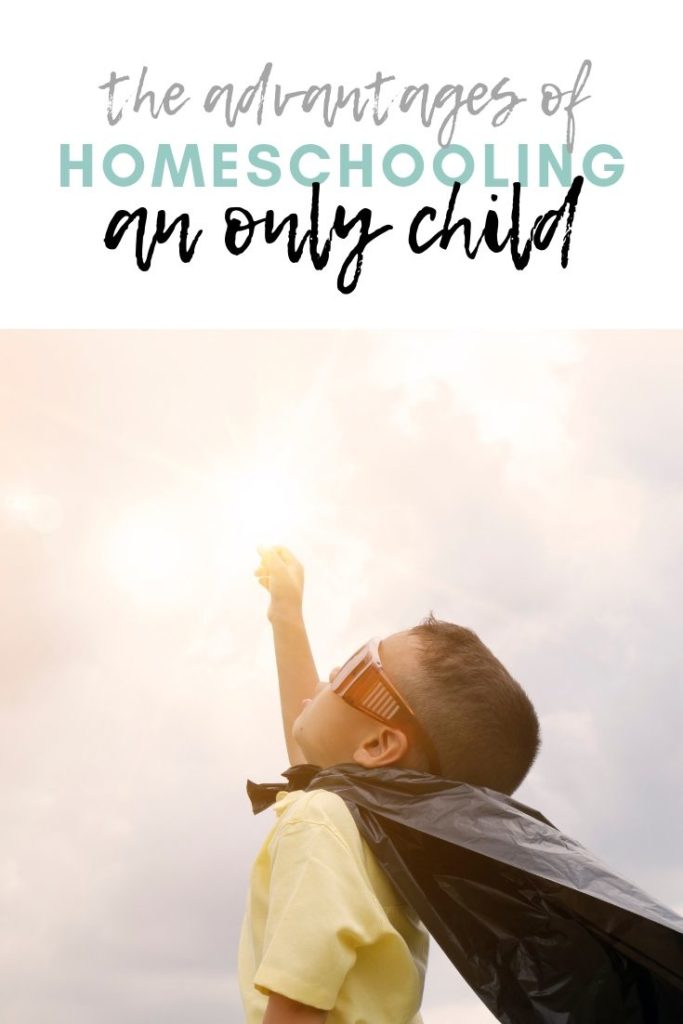 We're outliers. Homeschooling an only child in a world where most homeschoolers have multiple children. Most homeschoolers that I've encountered on or offline have more than one child, sometimes by a lot. You know who I'm talking about, the families that need a small bus to bring their kids anywhere. I follow fellow homeschooling bloggers and most of their posts always end up talking about homeschooling multiple children. That's not us. There are definitely some advantages and disadvantages to homeschooling an only child. Let's talk about some of those advantages.
One-on-one time
We're able to spend more time with our daughter one-on-one, sometimes two-on-one. This is especially nice when we're working on tougher subjects like math. We can tackle it together and find different approaches, sometimes we sit together for a couple uninterrupted hours working through problems on math days. I don't think she would have nearly as much one-on-one time if she wasn't an only child. Sometimes it's a little too much one-on-one time, but that's what hanging out with friends or going to sports or other groups are for.
Spontaneity
I love how spontaneous we can be. We can walk to the park in the middle of a morning, hop in the car and go on a spontaneous trip, all things that take minimal planning as a family of 3. We only have to make sure one kid has their shoes on their right feet and remembered to brush their hair before going out in public. It's easier to say yes to the spontaneous, and that makes everything a little more fun.
More free-time
We get all of our schooling done around 11:00 AM everyday, we have lunch and then we can do whatever we want. We can go outside and enjoy the weather or veg out and watch TV or play a video game (a great option if school was particularly taxing that day, darn multiplication.) It leaves a lot more time for "me-time" or "family-time" whichever we're in the mood for at the moment.
It costs less
Unfortunately, most museums, zoos, and places like that charge the same for a membership whether you have 1 kid or 7, but we're able to grab a cheaper lunch on the way or pack a couple snacks and we're good to go. The particular curriculum we use is cheaper if you only have one child. We save a lot on supplies too, we bought a pack of mechanical pencils at the beginning of the year and we're still on the same pack (and that's with a dog that thinks their chew toys if they're left around unattended.)
We get to travel more
Traveling is a lot easier with only one little person to account for. Hotel rooms aren't crowded, road trips are pretty peaceful and we often have some of the best conversations when we're on the road. No siblings arguing in the backseat here! Sidenote: Does this really happen that often? I feel like Pinterest is full of tips for getting siblings to get along especially in moving vehicles. I don't think we would travel nearly as much as we had more than one kid. Especially because trips add up financially the more mouths you have to feed.
A more laidback schedule
When you have multiple children it's a juggling act to get all of them on a homeschool schedule, especially if they all need one one one time for difficult subjects like math. Our schedule is pretty laid back and it's nice. For example we have a doctor's appointment tomorrow on a dreaded Monday, and instead of doing school work we'll be on the road incredibly early, off to see the doctor, head to the zoo, grab a bite to eat, and head home. I'm easily able to adjust her school for the week for an unscheduled day off. I can't imagine how hard that would be if I was rescheduling a weeks worth of homework for several grades.
There are definitely positives and negatives to homeschooling an only child, but we really like it. I'm a very independent person and my daughter is quickly following suit. She knows when she wants to be around people, and some days she just wants to sit in her room, get lost in a book or two and watch some TV, and that's perfectly fine.