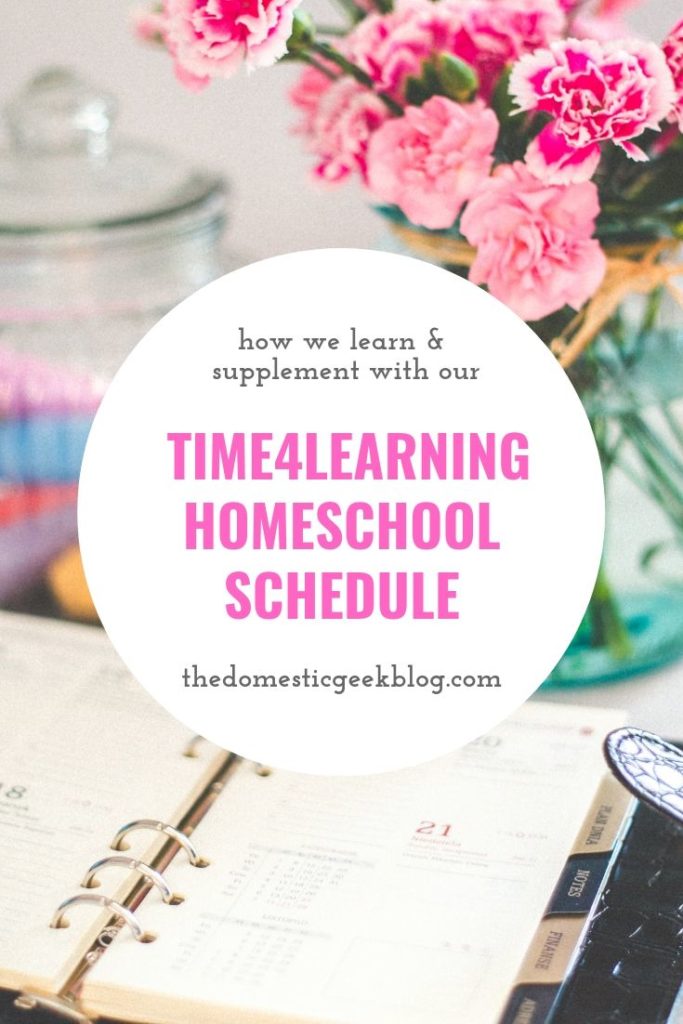 Our Time4Learning schedule
Let's talk about our Time4Learning schedule, if you're not aware of Time4Learning it's a complete online curriculum. The first year we did Time4Learning was 1st through 2nd grade, those grades moved extremely quickly (she completed each grade in about 3 and a half months) for Aliceana and we used block scheduling. When things started to get a little bit tougher we decided it was time to slow down and we created a new weekly schedule. This schedule is incredibly laid back compared to block scheduling and she's working at her own pace, which is great when we're tackling longer social studies units and the dreaded multiplication and division in math.
First of all, I decided to use Time4Learning's activity plan. I was able to select the chapters we want to complete and when we'll be in school. In this plan I allot for our two 6 week breaks, read more about our view on year round schooling. The only thing I don't love about the T4L activity plans is it will break up activities and quizzes, if she finishes 2 activities one week she might have the quiz the following week, personally I'd rather her take the quiz while the information is still fresh in her mind.
This year is a bit tougher, so she's going to spend the whole year working on 3rd grade rather than a few months, which means she doesn't have a huge workload of activities every week. That gives us the perfect opportunity to supplement!
How we supplement with Time4Learning
Every Sunday or Monday morning I write our weekly to-do list on our white-board. The schedule can change depending on our week. It includes Time4Learning Social Studies, Math, Language Arts, and Science. Then I include 2 or 3 days of Time4Math Facts (a part of Time4Learning that has incredibly fun games to help with math fact fluency.) Her supplemental to-do's include the following; Mondays she gets to journal about her weekend, she gets to watch at least 2 documentaries during the week, work on a Bible study once a week and complete at least 6 Handwriting Without Tears worksheets.
We also pepper in reading for fun and Espanol lessons.
As we finish tasks we erase them from the board for the week.
Why does this schedule work for us?
She's in charge of what she accomplishes each day. We remind her that if she finishes early she could earn an extra day off during the weekend, and on the flip side, if she doesn't finish in time she won't get a Saturday off. Technically she could finish everything in one day if she tried really really hard, but I'm pretty sure she'll never be that motivated.
It keeps her accountable for her own actions
I love this because she's accountable for how much she does. If she's being particularly stubborn during a math lesson, then it's her time that she's wasting. I'm currently getting my Sociology degree online, and this is the same kind of discipline I use to get my work done. Sure, I could laze around Monday through Wednesday (ok, I'm a work-at-home mom, there's not a whole lot of lazing around ever unfortunately, at least not without a ton of anxiety over what I should be doing) but if I don't finish my work earlier in the week or at least space it out I'm going to have a miserable end to the week, and I might as well just get it done early.
Time4Learning Schedule Sample
You'll see how in the Time4Learning schedule below I cut down the amount of handwriting worksheets and documentaries we watch in a week, as well as only completing Time4Math Facts twice. I snuck a field trip in there, and we'll be spending the day at the doctor (boo) but after that we're going to the zoo! So our Monday is shot and I'll give her less work for the week. Ignore my handwriting, it's impossible to write well on a really full whiteboard.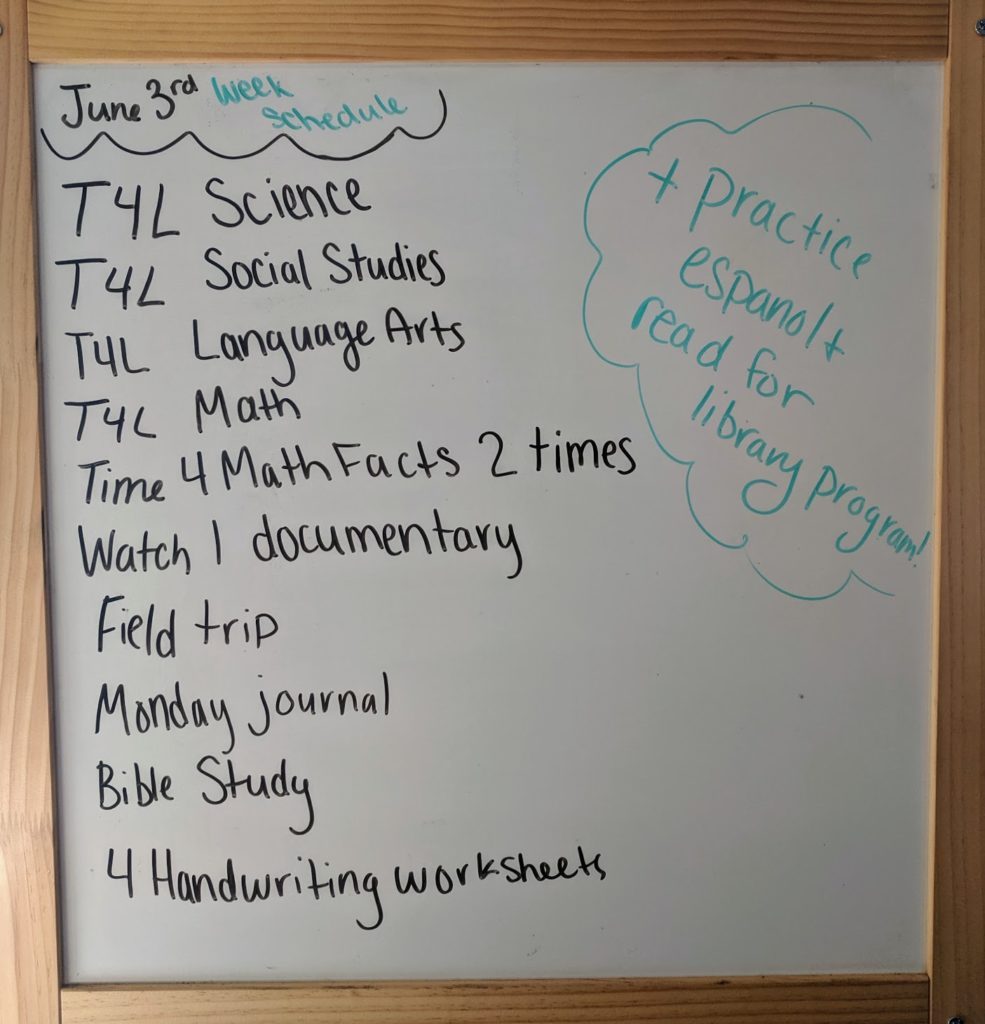 It's working really well for us, like I said I love the added accountability and Aliceana loves the variety. Do you use Time4Learning? What is your schedule like?