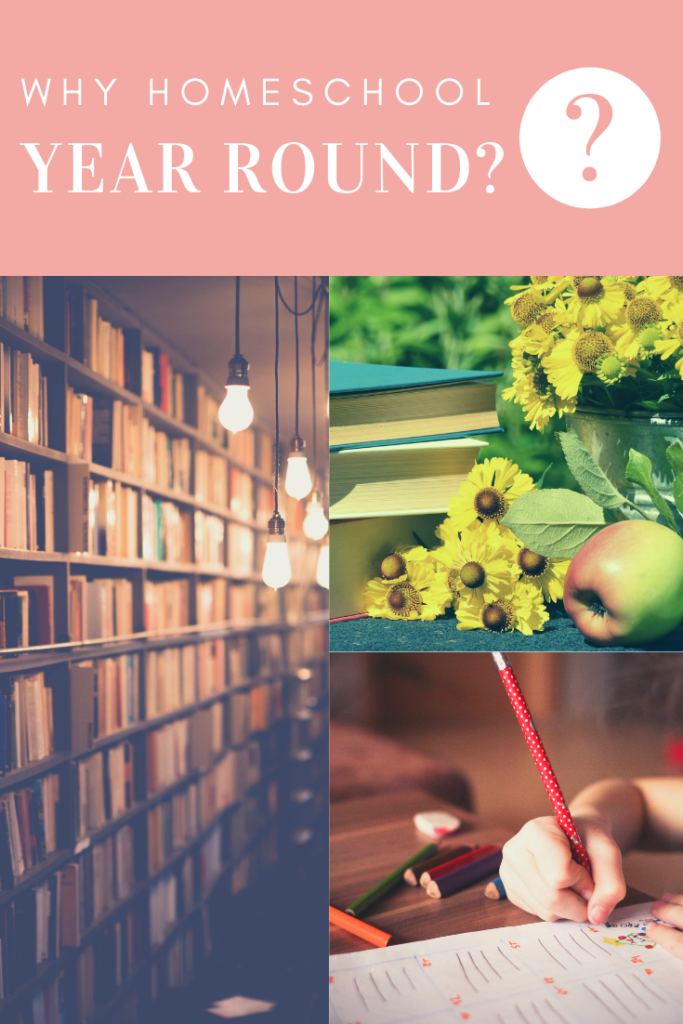 Last week Aliceana finished 2nd grade. It also happens to be May about the time that everyone is finishing up school and getting out for 3 months. We had a celebratory ice cream cone, high fived and happy danced a lot, she was done with 2nd grade, hooray!
Then the next day we started 3rd grade.
We decided that it's best for our family not to have a 3 month summer vacation. We're not complete monsters, she will get a mini summer vacation, it's just that it will only be around 6 weeks long, and conveniently centered around her birthday, this way we can do all of our summer bucket list items, go to morning playdates with friends, and decompress a little. She'll also get a 6 week break from Thanksgiving until New Years so we can really enjoy the holidays and not have to worry about school then. Here are the reasons why we chose to ditch the 3 month break.
Homeschool routines (can be) a lot more relaxed than public school.
It's not like she needs a break from getting up at 6 or 7 to wake up, she wakes up at 8 in the morning, wanders down stairs, does her morning routine, we have a family breakfast and then it's time for school work. Typically we're done with traditional school work before lunch time. She doesn't need a break from a 8 hour school day and the routine that goes with, with homeschooling you can have a schedule that's not overwhelming.
Homeschool kids are already at home most of the time.
Summer is about spending more time with your family, enjoying being at home, and all of those other things that homeschool kids get everyday. Sure, we'll do more summer related things that get us out of the house and enjoying the weather, but we don't have that disconnect during the school year from being at home and being able to spend time together.
Not having a routine drives everyone insane
"I'm bored." it's what you'll hear all summer vacation long. I would rather she work on her schoolwork in the morning, and then when she's done for the day she typically knows exactly how she wants to spend her time. The second she's finished the last of her work she always asks if she can go outside and play, play with Play Doh, play Minecraft, or whatever else she was thinking about doing while doing her school work.
I can relate, I'm taking college classes and I do the same thing while working, it works as motivation "When I finish this paper I'm going to throw a load of laundry in and reward myself with a cup of coffee and an episode of some Real Housewives." Having nothing that you actually need to do means you'll be bored and floundering through your day, and you'll go nuts and you'll drive the others around you nuts.
If you have the right curriculum learning should be fun
My daughter loves technology, so we exclusively use (affiliate link) Time4Learning. We love to sit down together and dive into the social studies or science lessons. She loves the language arts segments and does those on her own. We somehow survive through math. Really our school day isn't terrible, we tailor her day to fit how she learns the best. When she has a question we love to go to YouTube to figure it out together. Often times that means we get stuck in a 30 minute YouTube cycle watching videos on snapping turtles or prairie dogs. We have fun with our school day and most of the time it doesn't really feel like school.
When you homeschool your schedule is already flexible
We already take days off for both important reasons and silly reasons. We've taken days off for doctors appointments, we've taken days off because a new video game or movie came out. When you homeschool you can say, "Hey, we're not in a learning mood, let's take this random Wednesday off." It's not even just about taking days off, this morning is a Monday and we're letting Aliceana sleep in, partly because it's Monday, partly because her Google home wouldn't listen to us when we tried to set the alarm last night, and partly because AJ and I are both getting a lot accomplished this morning while she sleeps. That flexibility is golden and it means we don't necessarily need 3 months off, we need a short amount of time to not have a huge to-do list.
Schooling year round, and having smaller breaks really works for us.
Last year we gave her about 10 weeks off between 1st and 2nd grade (we planned for the full 3 months and didn't make it) and it was rough not having a routine, and not learning anything new. This 6 week break might even become shorter if we get too bored without a routine. What we do know is that 3 months will be too many instances of "I'm bored." and too many days where we feel like we haven't accomplished a whole lot.